Jordan Vertical Special
$1 Shipping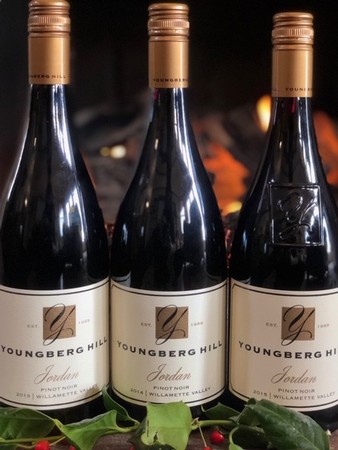 Wine Specs
Appellation
McMinnville AVA
Sample the Jordan Pinot Noir through a vertical of three vintage years and see the vintage differentiations for each.
2013 Jordan Pinot Noir
Swirl the wine and release aromas of plum and chocolate. Gritty, mouth-filling tannins with flavors of leather and currant. She's a classy lady who has aged beautifully over the last three years and will continue to do so gracefully for years to come.
2014 Jordan Pinot Noir
Earthy aromatics of new rain in the forest. Overflowing with fllavors of red currant, Italian plum, and black tea. Skip 7-11's Big Gulp becuase the 2014 Jordan is a big mouthful of fruit with an equal balance of tannins and acid for a long lingering finish.
2015 Jordan Pinot Noir
Deep notes of mushroom, dark cherry, and tobacco on the bouquet. Flavors of blackberry, plum, pepper, spice and tobacco demand your attention. Hold on tight for the long, lingering finish.
A fuller bodied Pinot with higher acidity and tannins makes this wine go magically with any red meat and game.
Wine Specs
Appellation
McMinnville AVA